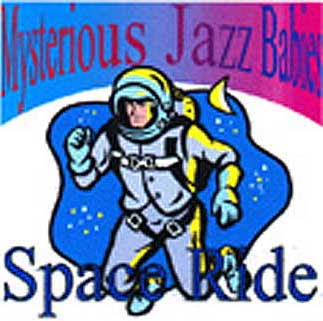 1. Prepare For Liftoff 175kb .ra file
2.
Yeah You Turn Me On
355kb .ra file
3. Solo Joe
4. Joe And His Band
5. Can't Say Yes, Can't Say No
6. Space Ride
7. When Will You Go 107kb .ra file
8. Never Wanted It To Be This Way 208kb .ra file
ra
Copyright © 1999 The Mysterious Jazz Babies
CREATIVE SENSE HOMEPAGE
Send email to...